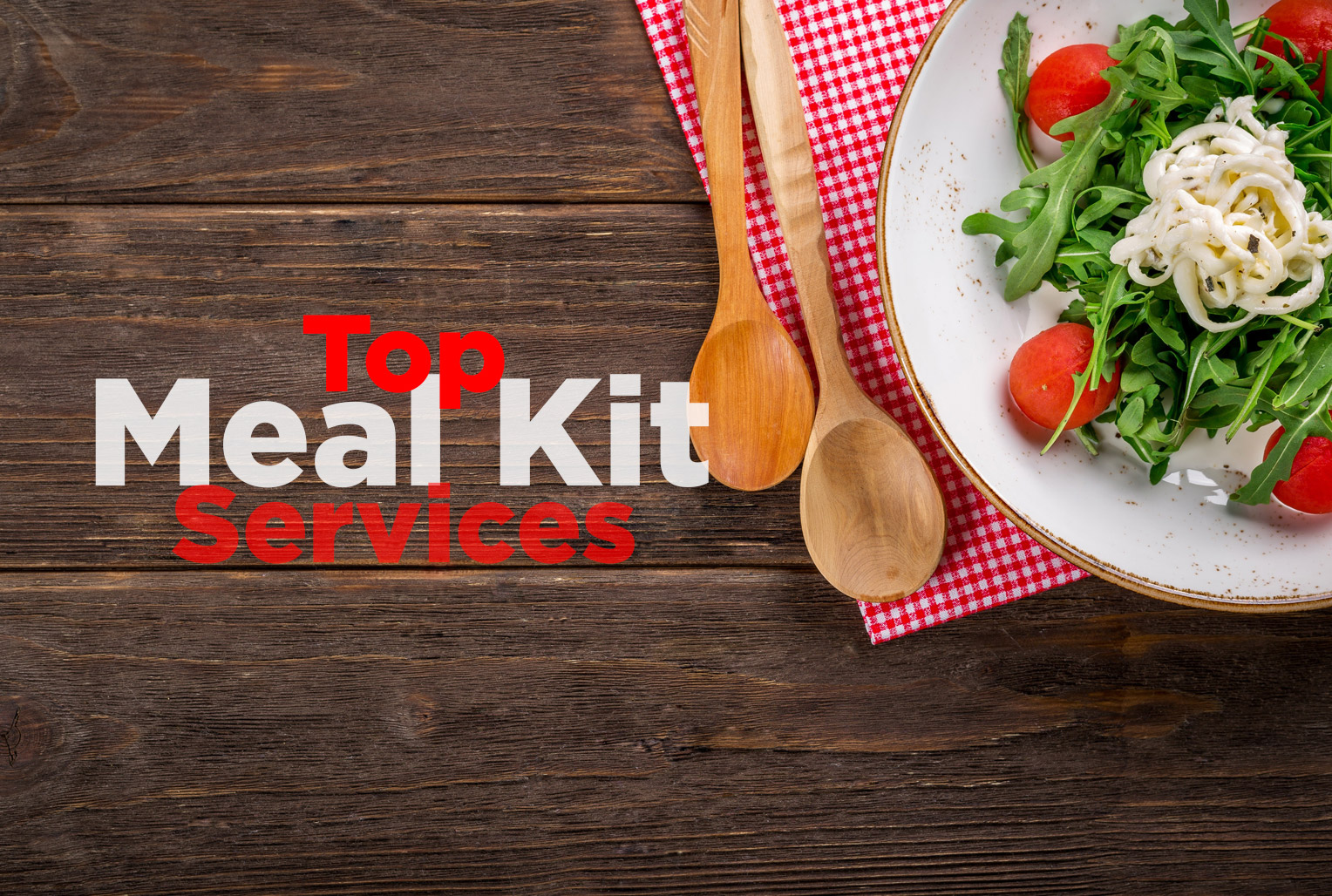 Top Meal Kit Services – Can You Still Lose Weight?
Eating healthy is pivotal to a healthy lifestyle. Blah blah blah! Who really has time for all the meal prep that eating healthy inquires? If you would prefer to be living a balanced life instead of slaving over a stove then home-delivery meal kit plans maybe your best option. Below, is a list of the top meal kit services that will help you to find balance in your life.
---

Top Overall Meal Kit Service:
Sun Basket
Healthy lifestyle friendly, Sun Basket prides itself on using all fresh, organic produce, antibiotic-free meat with no hormones, wild-caught and sustainable seafood. Sun Basket is a great alternative for Vegetarians, Pescatarians, Vegans, Paleo, Diabetic lifestyles and anyone who wishes to live a healthier life. One of the most popular meal kits around, Sun Basket offers an array of simple meal plan options and customization. Food is delivered weekly in recyclable and compostable packaging. There are two options: classic which serves two to four people or the family plan which serves four with kid-friendly meal options. Sun Basket is one of the best meal kit services around.
Availability: Ships to 47 states
Cost: Most common meal options are two and three meals per week; $72 per week and $88 per week, respectively.
---

Top Meal Kit for Beginners:
Blue Apron
Considered on the top-rated, best-known meal delivery service, Blue Apron is credited with originating the meal kit home delivery program in the U.S. Blue Apron offers a variety of meal options from Vegetarian, Signature, and WW (Weight Watchers) box. The WW box corresponds with the Weight Watcher's point value system offering healthy meal choices for those who are trying to lose weight. Eight recipes are available each week ranging from simple recipes to more creative recipes featuring unheard-of ingredients for educational experiences. Blue Apron also offers menus from guest celebrity chefs or international recipes from popular destinations.
Cost: $7.49 to $9.99 per week. $60 per week for two people / three meals; $96 per week for four people / three meals.
Availability: Nationwide
---

Top Meal Kit for Dieters-on-the-go:
diettogo
If you are dieting and do not want to meal prep or cook, diettogo may be a great option for you. The most time-consuming part of losing weight is meal prep. However, diettogo takes the stress of meal preparation off the table. The Chef prepared healthy meals deliver weekly already cooked, fresh and flash-frozen which allows you to focus on other important areas of your diet journey. With over 500 meals to chose, you can personalize your meals choosing the recipes that you prefer. You can also consult with a friendly diettogo health coach for advice at any time. You choose from balanced, Diabetes, Keto-Carb30, Vegetarian plans. Never select either five days or seven days a week; two or three meals per day.
Availability: unknown
Cost: begins at $137.99 per wk
---

Top Meal Kit for Simplicity:
Dinnerly
If you like recipes with no fuss, simple, fast, tasty and budget-friendly, Dinnerly is for you. Dinnerly prides itself on offering recipes with fewer ingredients, less mess and even lesser steps to prepare. You get to choose from six recipes per week starting at just $4.49 per recipe which makes it the cheapest meal kit service plan around. The only catch is that you have to order a minimum of two portions per recipe and at least three recipes per week.
Availability: ships to Midwest, the South and West Coast states
Cost: begins at $39 per wk
---

Top Budget-Friendly Meal Kit:
EveryPlate
If you want to get into the meal kit lifestyle without spending every dime in your budget, then you should consider EveryPlate. This meal kit service is one of the least expensive plans around. Never get bored with new recipes that change every week. Each week, you will be able to select three easy-to-follow meals that cook in under 30 minutes. This kit is ideal for serving two to four people.
Availability:
Cost: Starts at $39 per wk
---

Top Meal Kit for Reliable Service:
FreshDirect
If you're looking for reliability and predictability, then Fresh Direct is for you. If it's not broken, don't fix it. That's how you can sum up Fresh Direct's recipes. The company offers a great selection of recipes. However, new recipes are not introduced regularly. So, if you are looking for new weekly recipes or like to experiment with different ingredients then Fresh Direct is not the meal kit plan for you. The benefit of this plan is that there is no subscription required. Another benefit is that you can do all your grocery shopping in one place. A one-stop shop.
Availability: only in the Northeast
Cost: starts at $7 per serving
---

Top Home Cooking Meal Kit for Non-Cooks:
Freshly
If cooking is just not your thing, then Freshly is the meal kit program for you. Freshly arrives at your door fresh, premade and ready for the microwave in insulated, eco-friendly packaging. It's also ideal for people who are busy and on the go. You can select a variety of tasty dishes and customize a meal plan that works best for your lifestyle. Most meals are ready in three minutes because they are not frozen. There are breakfast, lunch and dinner options. This plan offers a variety of vegetarians and a few options for vegans. Meals are gluten and peanut free and produced a factory that is also gluten and peanut-free.
Availability: Ships to 48 states.
Cost: Starts at $9 per serving. Approximately $50 per week for four meals for one person.
---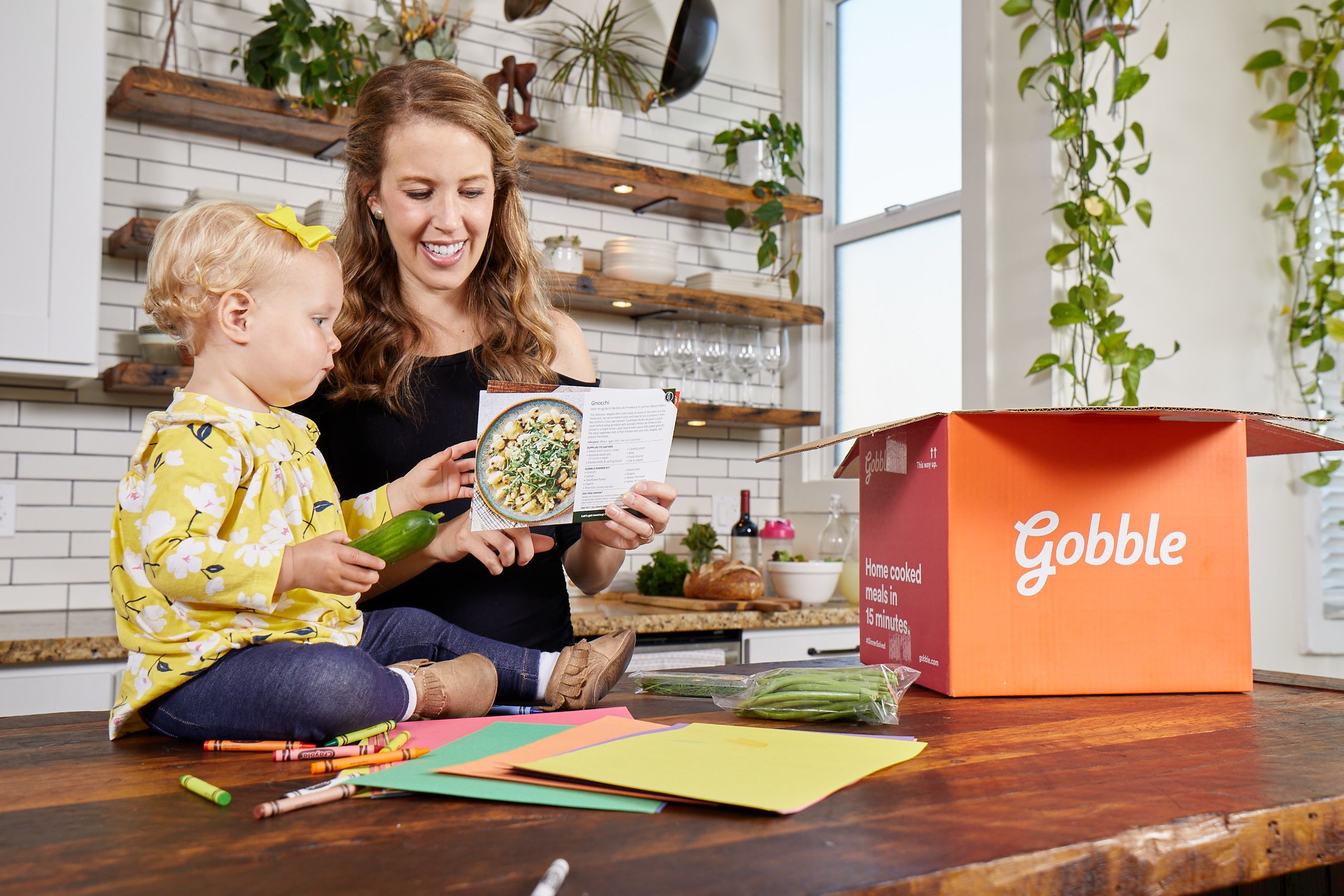 Top Meal Kit for Takeout Substitute:
Gobble
If you don't like prepping meals, short on time, or prefer take-out overcooking, then Gobble is for you. Gobble meal kits come premade, already prepped ingredients and ready to prepare in 10 to 15 minutes. Sauces, pasta, grains come already partially prepared with pre-cut vegetables and meats. The meals are delicious and surprisingly simple to prepare. However, there are no dedicated meal plans for people with food restrictions like food allergies, intolerance, gluten-free, etc. You can choose meals that meet your requirements.
Availability: 48 states
Cost: $12 per serving
---

Top Meal Kit for Dieters:
Green Chef
If you're looking for a meal kit that friendly for diets then this meal kit is for you. Green Chef offers a variety of meal plans that's ideal for every lifestyle including Keto, Paleo, Vegan, Plant-Powered, balanced living, etc. Boasting a commitment to using only USDA certified organic food, the premium ingredients that come prepped, pre-measured, pre-sliced and ready to prepare in under 30 minutes. The packaging is a plant-based insulator that is guaranteed to keep your food cold. The packaging is also recyclable, reusable and can be composted making Green Chef completely "Green".
Availability: delivers to 47.5 states
Cost: starts at $11 per serving
---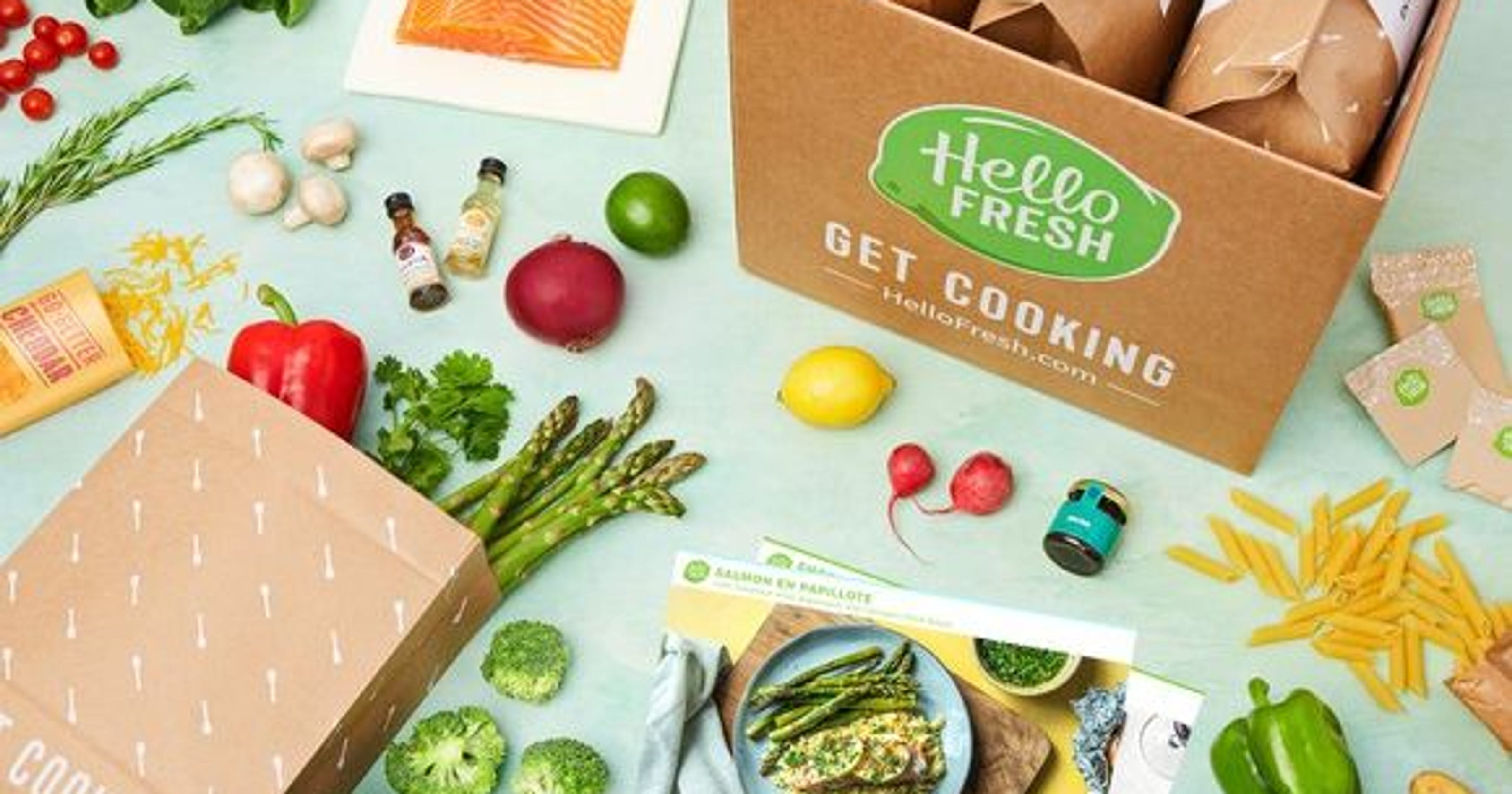 Top Meal Kit for Families:
Hello Fresh
If you're feeding a family or like to pretend to be a Top Chef, give Hello Fresh a try. Actually, Hello Fresh's meal kit could have easily made it on the Top Meal Kit Overall list. With Chef-inspired recipes, Hello Fresh introduces cooks to global dishes like Italian, Mexico and Korean cultures. This meal kit service offers vegetarian, classic or family plans. There is something for everyone. As a bonus, you can also buy a variety of wines to pair with your delicious meals.
Availability: 49 states
Cost: starts at $7 per serving
---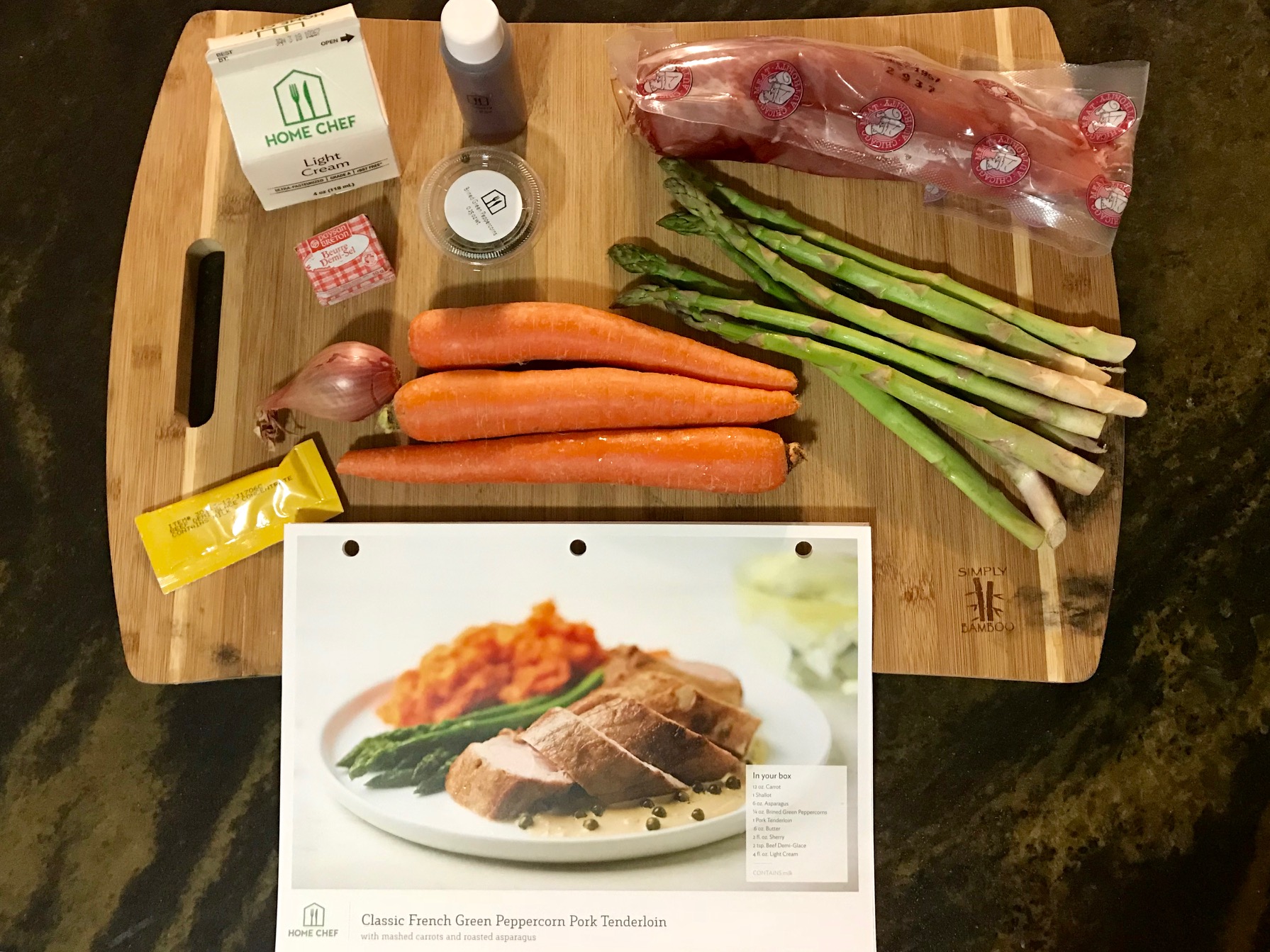 Top Meal Kit for Students and Those Who Are Really Hungry:
Home Chef
For students you want ample servings, those who are really hungry or prefer a variety of recipes to choose from, Home Chef is ideal for you. Never get bored with the selection of meal kits available. Home Chef offers over 38 recipes to choose from weekly. You can even customize your recipes which is an added plus. There is something for everyone. If you have food restrictions, lactose intolerant, nut, soy or wheat allergies, vegetarians, etc, you can customize your weekly recipes to meet your dietary needs. You're able to order your meals five weeks ahead which helps when planning for the entire month. In addition to the great selection of recipes, Home Chef offers kitchen tools where you can purchase directly from their site. It is great for new cooks who may not have the appropriate kitchen tools on hand.
Availability: Nationwide
Cost: starts at $8 per meal. Delivery is free for orders over $45; and $10 for orders under $45.
---

Top Meal Kit for Customizable Meals:
Hungryroot
If you enjoy creating meals from scratch and if you're interested in plant-based meals, then Hungryroot is for you. What's unique about this plant-centric meal kit plan, it's totally customizable. You can build, mix the fresh pre-cut and premixed ingredients to make a custom meal; or submit your dietary restrictions and preferences for a meal plan tailored by Hungryroot. This plan is also one of the fastest to cook. Every meal includes only two to four items. Meals take approximately 15 minutes to prepare. Boxes come in three sizes (small, medium and large) depending on the number of servings you need.
Availability: ships to 48 states
Cost: begins at $69 for a box.
---

Top Meal Kit for Classic Recipes:
Martha and Marley Spoon
If you have always been a Martha Stewart enthusiast or have always wanted to create fancy gourmet dishes, then Martha and Marley Spoon is perfect for you. When you think of Martha Stewart, you often imagine beautiful gourmet dishes that appear to look near impossible to make. Good news, Martha and Marley Spoon has simplified some of her popular American cuisines for new cooks or people who don't want to spend hours preparing recipes.
Availability: Ships to 48 states
Cost: starts at $9 per serving
---

Top Meal Kit for Adventurous Eaters:
Plated
If you've acquired a taste for chef-designed dishes, if you're a picky eater or if you're a Chef Aficionado, then Plated is ideal for you. Plated offers 20 new recipes every week. You can enjoy a variety of food with exotic ingredients like Italian, Thai, Greek, Latin and traditional American foods. Food potions are more than enough for two people and cook time is less than 30 minutes which makes it ideal for families.
Availability:
Cost: 2 servings /2 nights per wk is $47.80/wk; 3 servings / 2 nights a wk as $59.60/wk.
---

Top Meal Kit for Healthy Meals:
Purple Carrot
If you're vegan or just prefer plant-based meals, Purple Carrot is worth a try. Expertly designed vegan recipes introduce new inspiring dishes weekly. No skimping on proteins, each plant-based meal is packed with nutrient and vitamin-rich ingredients. This plan is great for people experimenting with plant-based lifestyles or vegans looking for creative, gourmet-inspired meat alternatives dishes featuring fresh produce, herbs, and savory sauces. Don't worry vegetarians, Purple Carrot is a great option for you too. You get to choose from two or six servings weekly that cook in 30 minutes or less. This meal kit also offers "Extras," breakfast and lunch additions that are designed for easy prep and ready in under 5 minutes. Some recipes will require kitchen tools like hand blender, etc.
Availability: Ships to 48 states.
Cost: $72 per wk
---

Top Meal Kit When Living the Food is Medicine Lifestyle:
Sakara Life
If you're accustomed to enjoying the unique, high quality, nutrient-filled, wholesome food, then Goop-approved Sakara Life is for you. You can think of Sakara Life as the Goop of meal kits programs. So, it's only befitting that Goop has approved Sakara Life along with celebrities like Gwyneth Paltrow, Lily Aldridge and Chrissy Tiegen all swear by it. Sakara meals are all 100% plant-based, organic, gluten-free, and vegan. Breakfast, lunch and dinner meals are delivered proportioned and ready-to-eat with no need for assembly or cooking. Weekly meals come with bonus items like teas and chocolates. Founders Whitney Tingle and Danielle Duboise say Sakara "isn't a diet, it's a lifestyle." If it's a lifestyle, it's quite an expensive one with weekly meals costing in the hundreds.
Availability: Nationwide
Cost: Begins at $119 per week. 3 days of meals range $239 – $255; 5 days of meals run about $420 per week; the 20-day challenge costs a cool $1680.
---

Top Meal Kit for Singles:
Snap Kitchen
If you absolutely do not want to cook, prefer the microwave, yet enjoy gourmet dishes, then Snap Kitchen is ideal for you. Unlike most other meal kit services, Snap Kitchen offer meals include sides, desserts, and smoothies. There is no meal prep, cutting, mixing, washing dishes or cooking. Simply pop a prepared in the microwave and off you go. Nothing like your average frozen TV dinner, Snap Kitchen meals are not frozen. The meals fresh and follow healthy lifestyles like Keto, Whole 30, Paleo, Diary-free and gluten-free. Also, you do not have to purchase a subscription to buy Snap Kitchen.
Availability: Only availability in three states (New York, Philadelphia and Texas)
Cost: starts at $10 per serving
---

Top Meal Kit for the Mediterranean Lifestyle:
Terra's Kitchen
If you are living the Mediterranean lifestyle and prefer not to fuss over meal prep then Terra's Kitchen is for you. Terra's Kitchen diet-friendly menu is based on the Mediterranean diet. Gluten-free, Paleo, Vegetarian, and Low-calorie diets are also supposed in this meal plan too. This meal kit takes the guesswork out of following the Mediterranean diet. Terra's Kitchen boasts that all ingredients are fresh and organic that come washed, peeled and prepped. The ingredients ship in climate-controlled, reusable boxes. For sustainability purposes, boxes are returned for the next meal shipment. You can also order snacks, bento boxes, beverages, and proteins.
Availability: not known
Cost: begins at $9.99 per recipe; minimum order $63.49 per vessel
---
The Bottom Line
We all know that meal prep is one of the biggest obstacles when starting any new healthy regime. The time that it takes to learn about healthy recipes, quality and fresh ingredients, meal prepping and cooking every single day can suck quality time from your life. If you find sticking to your new healthy lifestyle is under attack consider adding one of the above top meal kits to your routine. The above top meal kits span a variety of tastes and dietary preferences. Find one that fits your lifestyle and taste. If you select the right one, its sure to bring the balance to your healthy lifestyle removing the stress from daily routine.